Vacuum Trucks Benefit Municipalities
It's time to investigate brand-new non-destructive digging techniques. The majority of municipalities are currently looking for ways to lower operational expenses on their projects, which is what is happening in those places. One of the best devices for this purpose just so happens to be a vacuum truck.
It makes sense that communities now use them for a wide range of tasks, including excavation, sewer jetting, sewage removal or cleaning, disposal, and many more. The benefits of vacuum trucks to towns are listed below.
Cost Saving
The site preparation and excavation steps of classic or conventional excavation technologies frequently call for a big workforce. Vacuum trucks, on the other hand, only require one or two operators to finish the job, saving the company money on labor expenditures.
Efficient Operation
These vehicles result in less downtime. They may be quickly placed back into use after cleaning is finished; there is no need to transfer them back and forth to the operation site. Additionally, waste is collected right into the truck's rubbish containers, where it may be disposed of.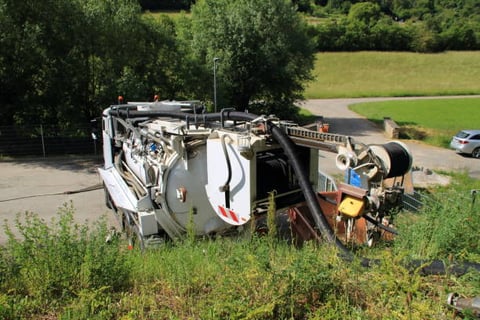 Time-saving
Compared to the use of conventional excavation techniques, vacuum trucks can speed up municipal project completion times. Municipalities can accomplish five times as much work with vacuum trucks as they could using an antiquated method. As a result, they complete the job on time and can even move on to new tasks.
Versatility
Because of their adaptability, hydro vacs are able to handle any type of ground material in addition to digging and excavating. These trucks are equipped with water and trash tanks. They can remove a lot of harmful stuff as well as be utilized to clean up waste. Their tanks have a combined capacity of 2000 gallons for debris and up to 1500 gallons of water.
Environmental-friendly
A recycling function is also available on vacuum trucks. Reusing water that is already in the vacuum truck system is an option made available to operators by a recycler. This has a number of advantages and enables operators to save water and money at the meter.
If you're in the market for a used water truck, there's no better place to go than cltruck.com. We have vacuum trucks that have been thoroughly checked for issues, repaired, and maintained by a team of experts. 
Please contact us today if you have any questions. We look forward to hearing from you!